College of Business Administration
Master of Business Administration
THE GOLD STANDARD OF BUSINESS EDUCATION
COBA's MBA program provides a highly-professional and personalized approach to postgraduate study that prepares students for the rapidly evolving world of international business. The MBA program can be completed either by research or via coursework and is tailored to meet the specific needs and interests of graduates as they build on their current base of knowledge and work experience. Students studying towards the MBA are typically highly-driven and ambitious, and can feel confident of securing employment in competitive labor markets anywhere in the world with this qualification.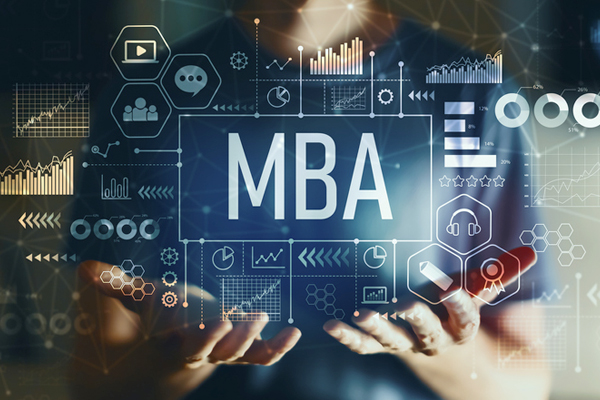 International Businessperson
Organizational Development Manager 
Cross-Cultural Competency
Financial Aid Scholarships & Flexibility Payments Methods
Students who are employed within governmental sectors affiliated with AUE shall be granted up to 40% waiver on tuition fees. 
The Athletic grant will be 50% for main players, and 25% for the substitute Players applied on tuition fees upon the nomination and confirmation of the coach and athletic office.
Students with high school grades with a minimum average of 85% shall be granted up to 20% waiver on tuition fees.
Upon the completion of 45 Credit hours with CGPA equal or above to 3.6 shall be granted 10% to 15% waiver on tuition fees. 
AUE grants students with financial difficulties the opportunity to apply for financial aid which reaches up to 50% waiver on tuition fees and, subject to the submission of all necessary supporting documents, review, and approval of the concerned committee.
Brothers and sisters, spouses, parents and children enrolled simultaneously shall be granted 10% per family member grant on tuition fees.
Approx. 22,000 AED* per semester
One academic year is two semesters.
*For more detailed information please visit the Tuition Fees page
Start Your Journey Today!
American University in the Emirates
P.O. Box: 503000, Dubai, UAE
Phone: + 971 4 4499 000
Fax: + 971 4 4291 205 
Email: admissions@aue.ae
 www.aue.ae | Toll free 800AUE (283)